Tom Neel
Broker Associate BRE # 00935828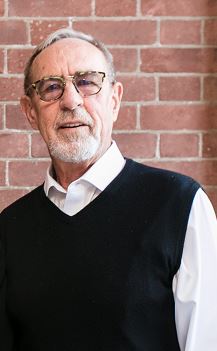 Tom began his real estate career in the winter of 1986, quickly becoming a member of the multi-million dollar club his first year. Each year since then, Tom has built his business and reputation with vision, commitment, steadfast determination, excellent service and the highest ethical standards. Since joining Coldwell Banker, Tom has been named to the prestigious International President's Premier and the Coldwell Banker Top 1%, representing the top real estate agents in the country. He has also been awarded the Circle of Excellence and President's Club designation, achieved by only 15 realtors in San Mateo County since its inception in 1986. The Wall Street Journal/Realtor Magazine has named Tom a National Solo Performer ranked by Sales Volume from 2002 through 2017.
"Tom's vast industry knowledge, along with the time, care and remarkable service he shows each client has made him a cornerstone to the Coldwell Banker name. As a true leader his professionalism, dedication and consistent strive for excellence have placed him among the most exclusive sales associates and celebrated professionals in our industry," said Rick Turley, President of Coldwell Banker San Francisco/Peninsula. "Tom's recognition is well-deserved," said Leigh Whitten, Manager of Coldwell Banker's office where Tom works. "His success, year in and year out, reflects his hard work, expertise, professionalism and dedication to his clients."
Tom has represented over 1000 Buyers and Sellers and is well over $1 Billion in sales. Tom is recognized for his expertise in marketing and negotiating the sale of prestigious homes and estates in Burlingame, Hillsborough, San Mateo and the surrounding Mid-Peninsula Communities.
Tom's commitment to his business goes beyond just closing sales. In addition, Tom has completed hundreds of hours of continuing education credits and contributes time to the Association of Realtors Professional Committees. His Internet Marketing, Personal Website (tomneel.com) and Print Advertising are consistently considered among the best. Please visit www.tomneel.com for a complete overview, of one of the most advanced Real Estate Websites.
My mission is to be the #1 Agent for all of my clients, and to give the best service. That is why I have been hired by Real Estate Attorneys and other licensed Real Estate Brokers who are very familiar with qualities to look for in a Broker. In several cases, I have been referred to Clients by Brokers who are either currently licensed or who have been retired.
Keeping up with market conditions and trying to anticipate changes in the market are the keys to a successful transaction.
I monitor the Mid-Peninsula market very carefully. I feel I know the market better than any other Real Estate Broker.
Refer to the list of my sales. I am the most active Agent in the Mid-Peninsula for the past 14 years.
I know all the neighborhoods. This is important to potential Buyers & Sellers. They like to know if there are other children close by for their children to play with. Buyers also ask about our school system and other community issues. I live here and I know the answers to their concerns.
My Success formula is Personal Service, Professionalism, Market Knowledge and Aggressive Internet Marketing.
---
Danielle Giovannetti
BRE # 02063855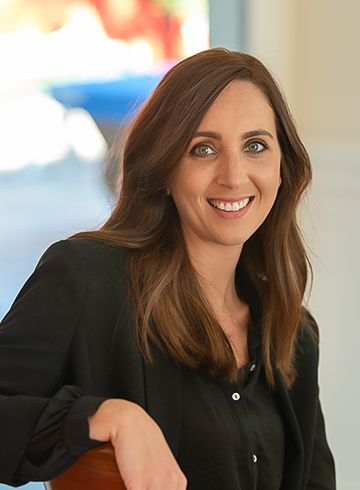 Danielle Giovannetti began working as a full time Real Estate assistant to the Neel Thompson Group in the summer of 2016. Prior to joining the Neel Thompson Group, Danielle worked as a first grade teacher for six years at Belmont Oaks Academy in Belmont, California. Real Estate and design have always been a passion for Danielle, as she has grown up in a family of real estate agents, developers, and artists spanning multiple generations. She brings with her positive energy and enthusiasm about real estate that is contagious. Having been born and raised on the Peninsula, she also brings with her a wealth of knowledge about the bay area.
Danielle graduated in 2010 with a Bachelor of Science in Family Studies and Human Development from the University of Arizona. She is also a fully credentialed K-6 teacher. Danielle has a husband, Dominic, and a baby boy, Remi. In her spare time, Danielle enjoys spending time with her family and friends, dining at new restaurants, and drinking some of the best wines California has to offer. She recently obtained her Real Estate License and cannot wait to add more to the team!
---
Cam Thompson
Realtor Associate BRE # 01295759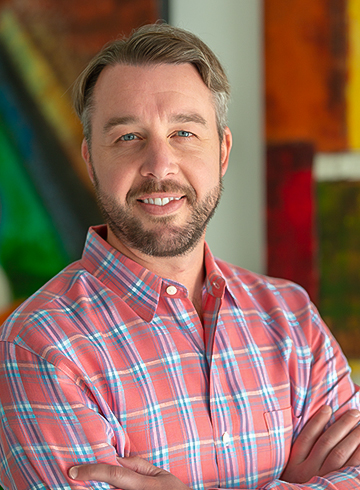 Cam began his Real Estate Career in 2003 with Coldwell Banker and was a top producing agent his first year in the business. Cam is a third generation Realtor from a successful and prominent real estate family on the Peninsula. He attended Saint Matthews elementary school in San Mateo, Serra High School in San Mateo and Graduated from Saint Mary's College of California with a major in Business Administration. While attending Saint Mary's, Cam earned his Real Estate License. Cam mentored under Tom Neel for over 2 years and learned how to manage multiple transactions and client relationships before going on his own to become a top producer at Alain Pinel Realtors in San Mateo, where he consistently ranked among the top sales professionals.
Over the years Cam has worked with numerous Buyers and Sellers and is consistently ranked among the top agents on the Peninsula. Cam has represented over 100 relocation Buyers alone and is therefore familiar with the needs of families who are relocating to the Peninsula.
Many of Cam's Clients describe him as professional, courteous, considerate and relentless in his efforts to follow-up on every occurrence and detail in a real estate transaction. Cam guides his clients through the buying and selling process like a finely tuned machine. He is described by buyers as being very knowledgeable about the buying process and the market. According to a past client, "Cam is very professional throughout the buying process, always being available to his clients providing useful insights during the negotiation process." Sellers appreciate his attention to detail and skilled competence with superb performance.